As the fourth-largest city in the United States, Houston is a thriving metropolis with a diverse and inclusive community that welcomes everyone. Renowned for its robust economy and incredible housing market, Houston remains an attractive destination for those seeking an elite living experience. As you step into the Houston market, let me help you learn about exclusive real estate properties where breathtaking architecture merges seamlessly with lavish interiors. Let's explore destinations renowned for their luxury offerings, whether it be sprawling estates nestled in idyllic landscapes or prestigious penthouses gracing iconic cityscapes. When you invest in Houston, you'll invest in a property and community like no other.
Houston's top destinations
Houston is home to a plethora of top destinations and neighborhoods where elite real estate thrives. You may find yourself at home in a neighborhood like
River Oaks
, which is known for its grand mansions, lush landscapes, and exclusivity. This prestigious enclave offers a great blend of luxurious living and convenience, with upscale shopping, fine dining, and cultural attractions mere minutes away. Another sought-after neighborhood is Memorial, where sprawling estates and a serene ambiance abound. Nestled amidst scenic parks and golf courses, it has a more retreat-like feel while maintaining good proximity to the city center.
Living near the
Museum District
is a top option as well, a cultural hub with elegant residences that are a stone's throw from world-class museums and galleries. Finally, the vibrant Uptown area presents a mix of luxury high-rises, upscale shopping, and an energetic nightlife scene for those who prefer to be close to the action. So whether you're seeking a stately manor or a more contemporary penthouse, Houston's beautiful neighborhoods provide a wealth of options that will allow you to experience the epitome of elite living.
Unveiling extraordinary properties
Once you determine the right neighborhood to put down roots, you'll want to narrow down your search for a property that meets your needs. Perhaps you picture yourself in a spacious home with custom rooms for entertainment, recreation, and wellness. Or, maybe, you desire a condominium-style home with views of the city skyline and the latest appliances and features. Whether it's the historical significance of a landmark property or the contemporary allure of an avant-garde residence, the extraordinary properties nestled throughout Houston offer an exclusive glimpse into a world where luxury knows no bounds. Take a glimpse at some of the incredible properties I've highlighted below to get a sense of what you might find in this dynamic city.
2240 Wroxton Road
This listing, which sold back in July 2023, is a
stunning Southampton cottage
that features three bedrooms and three bathrooms spanning more than 2,000 square feet. Recently renovated window treatments provide a picturesque contrast against manicured brick that gives this home a hefty helping of charm. Inside, you'll find spacious rooms flooded with natural light alongside a new kitchen outfitted with gorgeous marble countertops and modern tile. The backyard includes a turf yard, deck, and pergola that are perfect for entertaining guests or unwinding after a long day.
10 Sugarberry Circle
For a taste of the Mediterranean in the exclusive Hudson Forest area, take a peek at this four-bedroom, four-bath home. With more than 4,000 square feet to enjoy,
10 Sugarberry Circle
is a great option for those who want an open floor plan with ample outdoor space and a beautiful primary suite. You'll find close attention to detail in this home's design, from the one-of-a-kind French doors on the first floor to the spa-like steam shower and bespoke tiling in the primary bathroom. A picture of refined elegance, this home is currently listed for $789,000 as of August 2023.
207 Kinkaid School Drive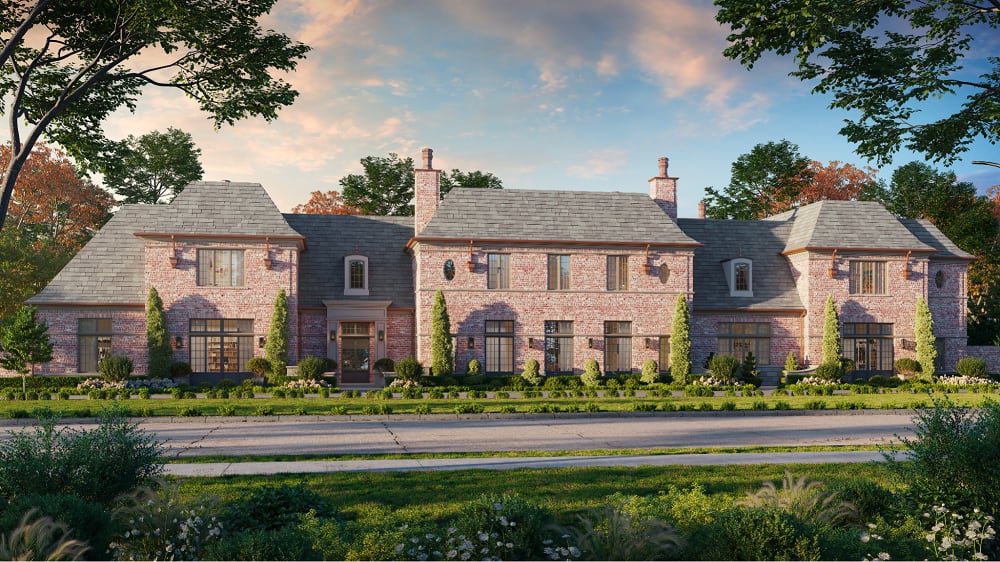 With a sprawling 10,954 square feet of living space on a generously sized 39,962 square feet lot, this memorial property that's currently off-market provides ample room for both indoor and outdoor pursuits. Boasting a thoughtfully designed layout, the residence encompasses 5 bedrooms and 5 bathrooms, along with 3 half baths, ensuring an abundance of privacy and convenience for residents and guests alike. Anticipated to be completed by 2024, this modern marvel promises a harmonious fusion of contemporary architecture and timeless elegance. For pricing inquiries and further details, please reach out to me,
Caroline Bean
.
11502 Shadow Way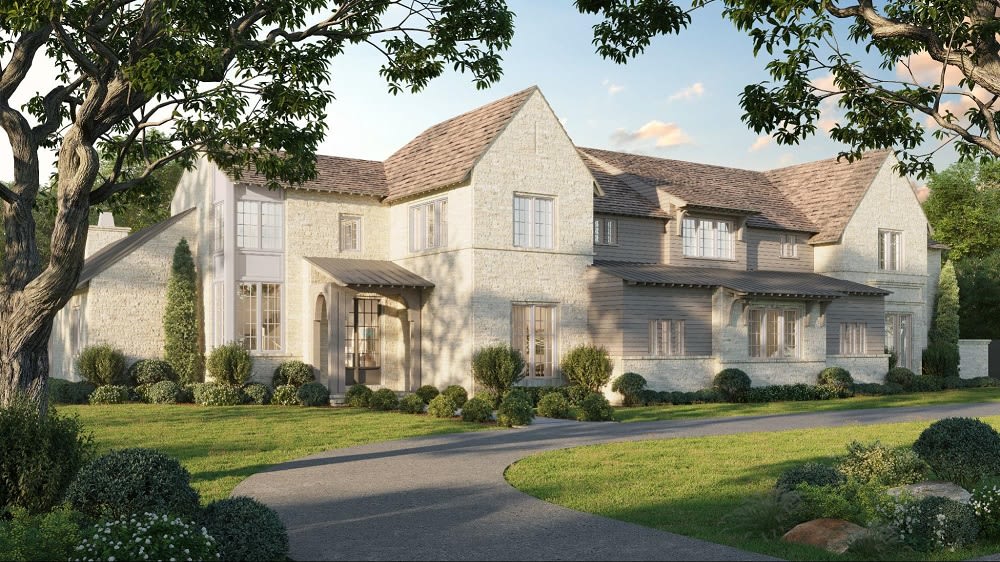 Discover the epitome of elegance at 11502 Shadow Way. This off-market memorial property presents an unparalleled living experience, featuring 5 bedrooms within its sprawling layout of 9,025 square feet. Situated on an expansive 34,193 square-foot lot, this residence offers plenty of space and gorgeous landscaping. With an expected completion by the close of 2024, this stunning home is sure to go quickly. To learn more about this property, please reach out to me,
Caroline Bean
.
Investing in elite real estate
Investing in exclusive real estate properties in Houston takes a unique approach to the home buying process. With
my assistance
and a few inside tips like the ones below, you can confidently invest in a property that you know will bring you beautiful memories and strong returns in the years to come.
Market research
Market research plays a crucial role in any investment, as it lets you in on current levels of demand for housing as well as how many homes are on the market and what they're selling for. By working closely with me and conducting a bit of research yourself, you can more efficiently identify the types of properties within your price range, along with setting a more realistic budget. Understanding how the market changes from season to season is another helpful tool that will ensure you're investing at the right time. By staying informed about current market trends, you'll be equipped to capitalize on the market in the right season and maximize the potential for long-term returns in Houston's elite real estate scene.
Financial planning
Alongside market research, financial planning is key when you're considering purchasing the best of the best in Houston. By setting clear investment goals and establishing a budget that fits your lifestyle and the current market, you can align your home purchase with your long-term financial plans. Think through the affordability of each property you're interested in, assess the potential risks of the investment, and determine whether it will provide you with the return on investment you desire. Proper planning also allows for better allocation of resources, and with a well-defined plan in place, you can make more informed choices, manage your cash flow effectively, and ensure the sustainability of your elite real estate investment in the years to come.
Enter a world of unmatched luxury
The exclusive real estate properties available in Houston open up a world of opportunity for those seeking to indulge in an opulent and prestigious lifestyle that has the potential for significant long-term returns. By getting to know the local neighborhoods and property styles, conducting thorough market research, and developing a strong financial plan, you can unlock the doors to Houston's luxury market and find the perfect place to call home.
To embark on your journey into elite real estate, work with a seasoned real estate associate who specializes in Houston's luxury market. Feel free to reach out to me, Caroline Bean, and I'm happy to provide the expertise and guidance necessary to navigate Houston's competitive market. So when you're ready,
reach out
to embrace a lifestyle defined by unparalleled luxury and sophistication.

*Header photo courtesy of Caroline Bean