If you've been considering relocating to Houston, Texas, you're in good company. In recent years, of the major metropolitan areas within the United States, this city has been renowned for having the
second-largest population surge
. As the fourth-largest metropolis in America, the axiom "great minds think alike" clearly applies to those considering a move to such a popular region of the country.

So what attracts people to this incredible metropolitan city? Is it the many employment opportunities it offers or the beautiful homes scattered throughout the area? Perhaps it's all the fun things to do or the warm temperatures, or maybe it's all the superb restaurants. We suspect it's all of these qualities and much more.
Things to do in Houston
Top-notch restaurants, professional sports, world-class museums, fantastic shopping, and livestock and rodeo shows — these are just a tiny sample of all the activities in which Houstonians can take part. There's so much to see and do in the area that it would take at least a lifetime to explore the entirety of the region's culinary delights, the opportunities for indoor and outdoor entertainment, the nightlife, and the educational activities.

If a new resident wants to delve into all of Houston's attractions, a fantastic first option might be a visit to the Galleria. This impressive establishment holds the distinction of being the largest shopping mall in all of Texas. With upscale stores such as Louis Vuitton, Gucci, and Prada, it will take time for visitors to thoroughly explore all the high-end shopping venues. During the holiday season and other special festivities, don't forget to bring a pair of ice skates to use on the mall's full-size ice-skating rink.

The city is also home to a variety of museums, art galleries, and world-class sports events. The Houston Museum District alone is home to 19 museums, all within four walkable districts. The Menil Collection is part of one of these walkable zones. With over 30 acres, this incredible art collection includes over 19,000 permanent works of art. Minute Maid Park is home to the MLB's Houston Astros, meanwhile Toyota Center hosts the NBA's Houston Rockets, and NRG Stadium features a retractable roof and is home to Houston Texans football games.
When you're ready to embrace the true spirit of Texas, be sure to put on a cowboy hat and boots and mosey on over to the annual
Houston Livestock Show and Rodeo
. Houston also offers an array of outstanding restaurants featuring cuisine from all over the world. There are also botanical gardens for strolling, along with many parks, nature centers, an aquarium, a zoo, and so much more.
Top industries in Houston
Traditionally, the city was recognized for its involvement in oil and gas enterprises; however, the area is fast becoming known for its support of the aerospace industry, logistics, manufacturing, and many other industries. Healthcare, information technology, military defense, financial institutions, and transportation are a few other enterprises that are seeing continued growth in the area.

Houston is clearly a sophisticated, economically thriving metropolitan powerhouse after including all the companies that directly and indirectly support these businesses, along with the city's pro-growth, pro-business atmosphere.
Luxury properties in Houston
When it comes to architectural styles, local neighborhoods, and amenities, Houston and its surrounding suburbs offer an incredibly diverse array of lifestyle options. For those who prefer privacy, large estates accompanied by generous acreage provide homeowners with the secluded lifestyle and solitude they crave. There are also close-knit communities that feature great schools, restaurants, shopping centers, parks, fitness centers, and more, all within a short radius. The people living in these locales enjoy the communal feeling of belonging to their unique neighborhood. Whichever lifestyle you prefer, private or social, there is a home and a locale to suit your tastes.
Neighborhoods
Houston is home to almost every type of community available throughout the United States. There are classic, beautifully preserved neighborhoods that can trace their beginnings back to the 1950s and 1960s. There is also a profusion of both mature and new locations, as the city has maintained a steady path of growth over the years.

As mentioned, some close-knit neighborhoods have their own restaurants, local nightlife, shopping, parks, outlets for athletic activities, and other venues. A variety of newly-developed communities are also located throughout the city's outlying suburbs, all with their own beautiful estates, nearby country clubs, upscale shopping outlets, renowned restaurants, exceptional schools, and more.
Exploring the different types of architecture
An exploration of Houston's affluent regions reveals a wide variety of architectural styles. With so many spectacular options, even the most discriminating buyer will surely find a suitable property. Virtually every style is displayed throughout the area, including contemporary, midcentury modern, farmhouse, Tudor style, traditional, craftsman, Folk-Victorian, and Spanish Mediterranean, along with stately two-story brick estates, one-story ranches, and many other styles.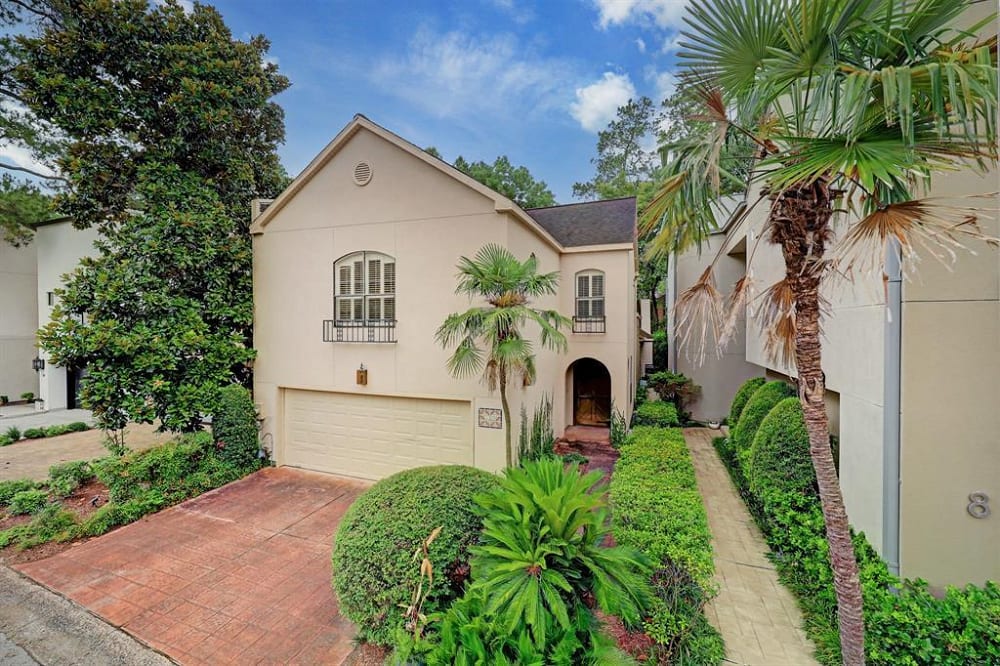 Work with a premier real estate company
With such diversity in terms of architectural and landscape styles, as well as neighborhoods, the selection of homes in Houston and its surrounding suburbs is truly astonishing. One of the best methods for newcomers to discover the spectacular home of their dreams is to partner with a premier real estate agent — a renowned expert in connecting their clients with the perfect residence to suit their preferred tastes and lifestyles.
As a Houston native, I,
Caroline Bean
, love to help clients find their dream property. I carefully listen to each client's needs and ask questions to determine what type of residence will fulfill the client's vision of "the one." Through applying my lifelong knowledge of my hometown, I work with clients to locate a luxurious home that goes above and beyond their prime expectations.
If you're planning a move to the region and require assistance in locating a spectacular property, I'd love to help.
Please reach out
at your convenience.